With the rise of smartphones, mobile design has become an increasingly important aspect of user experience. In todays cut-throat digital world, your brands website needs to look as good and function as well as possible for potential clients to see. If you want to stand out from your competitors and increase your conversion rate, then a little bit of research is definitely in order. Fortunately, there are many great mobile design tips that will help you create apps and websites that look great on any device. Read on for more information about what you should know when designing for mobile.
Mobile Design Content is Key
While the whole point of a website is for people to be able to see your product, the same cannot really be said for apps. Apps are solely about providing a user experience, and so the mobile design has to be just as important as the content.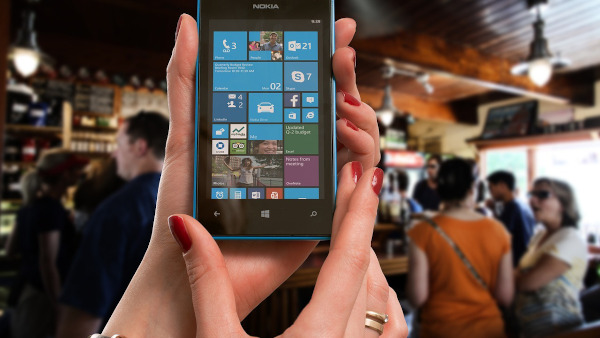 Consumers expect more from mobile design apps than websites. They want to be able to view more content, be able to choose between different functions, and generally be able to interact with the product in a way that a website just cant replicate. This means that the content you put in your app guides the overall experience. Therefore, it is crucial that you spend time creating content that suits the apps format. Make sure that the menu items are in the right place and that the images and text are of the right size. A good mobile design app will never let the design get in the way of the content or vice versa. If the content is good enough, then the design has to work around it.
Understand Your Users
As with all things in the digital world, it is important to understand your users. What do they want from your product? What do they expect? What are their problems? Knowing these things can make all the difference when designing an app. Furthermore, it is also important to know your users offline. In other words, make sure that the design of your app is easy to navigate and use on a computer. However, it also has to be easy to use on a smartphone. This means that you don't want the design of your app to be confusing when used on a computer. However, it has to be easy to use on a smartphone. Personally, I like apps that look great on a computer screen but are still easy to use on a smartphone screen as well.
Use the Right Color Scheme
While you may think that you can just use any color scheme in your app, this is almost never the case.

For example, if you have an app thats all about glow-in-the-dark dinosaurs, then you can probably use a very bright and colorful design. However, if your app is about financial management, then youd probably want your app to look a little more serious. Likewise, you cant just choose any color scheme for your app. You have to choose a color scheme thats appropriate for your product and your target audience. For example, if you have a dating app, you probably dont want to use bright red as your color scheme. Instead, go for green, brown, or a muted color thats not too intense.
Test, Test, Test!
As with any design process, you cant really know for sure if your app design is going to be successful until you test it. However, if you don't have the budget for a large-scale testing campaign, then you're going to have to do some testing as you go along.

There are many ways to do this. For example, you could create dummy versions of your app that dont contain your logo, screenshots, or any other branding. You could also test different version numbers, banner ads, price points, and so on. The best way to figure out which type of testing is right for you is to talk to your potential clients. Ask them what they want from your product and what they expect from it. You can then try and incorporate some of these requests in your designs.
Be Responsive
When designing an app, you also have to think about how the design will look on a wide range of screens. In other words, you need to make sure that your app is responsive.

This does not mean that you have to code your app to look good on every type of mobile device out there.

Instead, just make sure that your app has a responsive style sheet that can adapt to almost any screen size. This means that if you want your app to look great on a desktop computer, then make sure that your style sheet can easily be adjusted to fit mobile screens. If you want your app to look great on an iPhone 7, then make sure that the mobile design will be easy to resize on a 5.
Conclusion
Designing an app can be challenging, but with a few tips and tricks, you will be able to create a great looking app for your clients. Make sure to include engaging mobile design content, remember your users, and use the right color scheme when designing your app. These tips will help you create an effective app that looks great.

Take time to research your clients, find out what they want from your product, and understand your users. These will help you create a great looking app that your clients will appreciate.